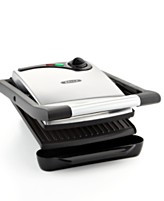 Hot, tasty grilled sandwiches are all the rage, and now they're easy to make right on your counter top! My favorite Panini style sandwich is a Cuban- ham, pork, Swiss cheese, pickles – so yummy!
This Bella 13267 Panini Grill makes having delicious sandwiches at home so easy! Simply place your sandwich between the two nonstick grill plates for quick, two-sided cooking with delicious results.  Right now you can get this for just $19.99 online from Macy's!
I also found this: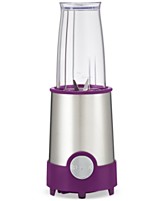 Bella Rocket 12 Piece Blender Set it's also available from Macy's for just $14.99. It blends, chops, grinds, mixes and whips right in its set of three blending jars.  It comes with one 13.5-oz. tall cup, one 6-oz. short cup, one party cup with two comfort rim-guards, two storage lids and two shaker lids.