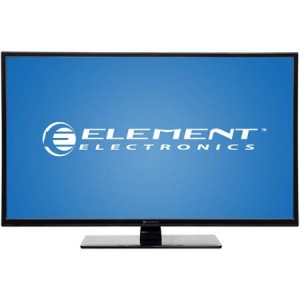 *UPDATE* I'm pretty sure this is out of stock for everyone now. 
Hurry! That $115 40″ HDTV in the Walmart Pre-Black Friday ad may not have been available in stores only! It might beavailable right NOW online for some! This isn't showing as out of stock, but when I try to add it to my cart, it tells me that it JUST sold out.  *SAD FACE!*
Maybe you'll have better luck!
Hurry and see if you can grab the Element ELEFW408 40″ 1080p 60Hz Direct-Lit LED HDTV for $115!
Make sure you come back and let us know in the comments if this works for you! If it doesn't work for anyone, I'll mark this deal as dead. If you weren't able to grab it, there are still some other great deals in the Walmart pre-Black Friday event online!