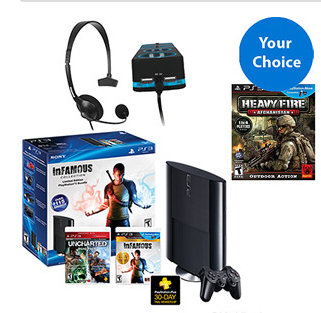 Walmart.com is stepping up their online presence with amazing deals!  Right now you can grab the PS3 Ultimate Value Bundle for $219 Shipped.  The Black Friday price for this gaming system is $199 but with the bundle you get much more for just $20 extra!
PS3 Ultimate Value Bundle Includes:
Ultimate Playstation 3 250GB Value Bundle
Choice of Value Game
dreamGEAR 2-in-1 Charge 'n Chat Pack
You can check out all the details here.  Check out a few of the other Walmart Online deals I posted yesterday.