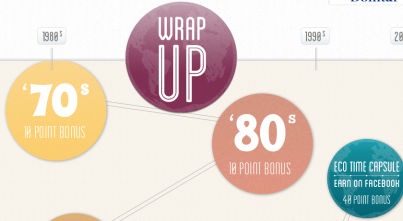 Recyclebank has a new offer! Open Recyclebank's Eco Time Capsule! Each week in April,we traveled back to another decade for green tips and pop culture fun. Now it's time to wrap things up! 
If you're new to Recycle Bank be sure to sign up for a Free account here first. Be sure to look around at all new and reset point opportunities to earn more points!
Don't forget that by accumulating these free Recyclebank points you can get access to some nice high value printable coupons and other rewards.