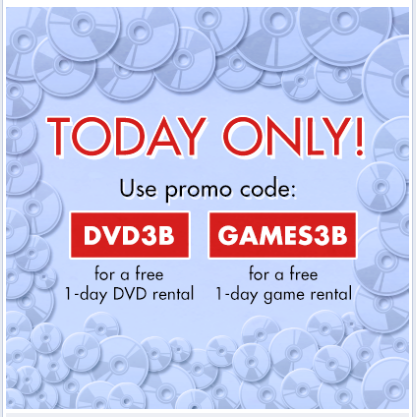 Check out the great FREEbie being offered on the Redbox Facebook page! In celebration of renting their 3 billionth disc we get a FREE DVD Rental with code DVD3B or FREE Game Rental with code GAMES3B at checkout!
"Whoa, we just rented our 3 billionth disc! That's a whole lot of entertainment. All those discs would wrap around the Earth almost nine times!"
Limit is one per customer.  Check out all the details here.