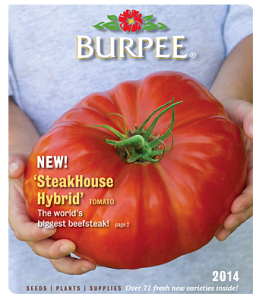 I get so many seed and garden catalogs sometimes it makes my head spin! They're great for  planning gardens, getting ideas, and learning about all of the new and different varieties out there. Oh, yeah – occasionally, I'll even buy something!
The Burpee catalogs are my favorite! They have tons of seeds, plants, and gardening supplies, and their prices aren't too bad. If you're planning on doing a little gardening this year, you can request a free Burpee catalog from their website.
You can also check out my tips for planning a garden!