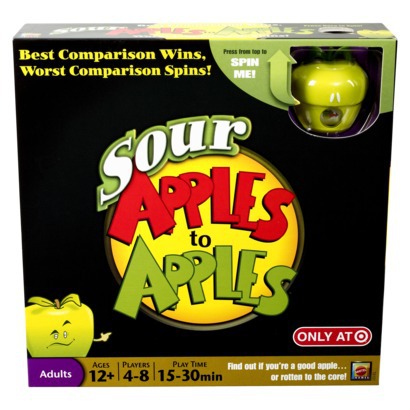 Grab this Sour Apples to Apples board game from Target for only $10! (Normally $26.99) It's an interesting twist on the original Apples to Apples game.
Just like the original game, players select red cards from their hand that best describe what the judge shows in the green card, and the judge chooses the best and worst comparisons. However, the worse your comparisons are judged, the harder it will be to win. The new spinner provides challenges for players throughout the game.
Sounds interesting… Anyone play it yet?
Don't forget about all of the printable toy and game coupons today!