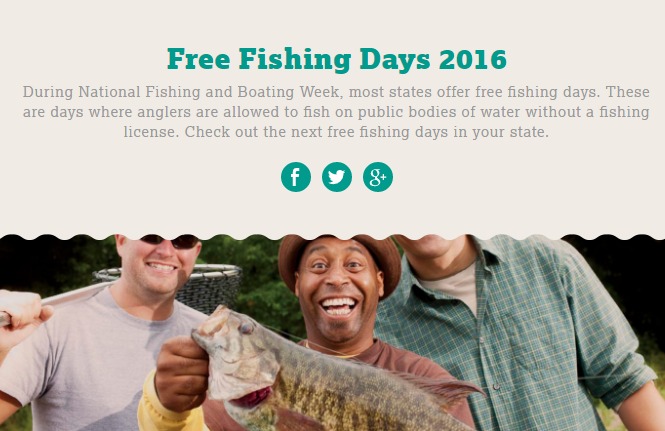 Fishing is a fantastic summer activity to try with kids! But, if you don't fish much or aren't sure if the kids will even like it, springing for a fishing license for the entire season might be a waste of money.
If that's the case, you might want to try out free fishing days in your area! During National Fishing and Boating Week, most states offer free fishing days. You can fish on public bodies of water without a fishing license.
Find your state's free fishing days HERE! Lots of states free fishing days fall on this weekend, June 4 – 5, too!