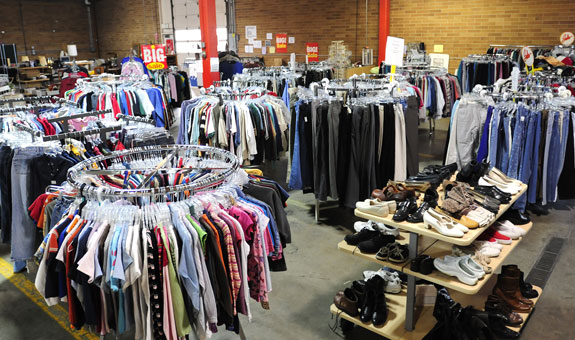 People often do not want certain items anymore, but if those items are in great shape, then throwing them away would be a huge waste. To get rid of unwanted items, that are still useable, people end up donating them to places that have their own thrift stores. With these thrift stores, people can find great bargains on items they use every single day, and here are ways to save money by shopping in them.
#1. Thrift stores have clothing.
People donate the clothing they do not want, and the items have to be in decent shape in order to sell them. The clothes are cleaned and sanitized, and then put out for sale. Thrift stores have so many clothes for sale, that they have no choice but to mark them down to a very low price. People can dress their family for very little money, and the clothes are in good shape, and may even be designer clothes that people have just given away.
#2. Shoes of every kind are available to buy.
During certain times of the year, shoes are available at shoe stores. However, sometimes, people need shoes that are not necessarily available, like sandals during the winter time. Thrift stores have shoes all year long no matter what season it is, and people who need shoes during the wrong time of year may be able to find what they are looking for.
#3. Find pots and pans for less money.
Kitchen items like pots and pans can be expensive, but thrift stores often have a huge supply of them because no matter what shape they are in, people hate to throw them away. People can find not only cookware, but also things like silverware, glasses, mugs, and even appliances.
#4. A huge supply of books.
Books are something that people can keep until the day they die, and they are the most donated items that thrift stores deal with.  Books at a regular book store can be as much as $20 to $30 dollars each or even more than that, but at thrift stores, people can get books for pennies each.
#5. Baby items can be found at thrift stores.
A baby coming can be a blessing, but buying things for that bundle of joy can be very expensive. People save their baby items, such as their furniture for as long as they need it, then it ends up being sold at a garage sale or being donated. Thrift stores can have everything a couple needs for their baby including a crib, stroller, clothes, and toys, for a lot less money than getting them from a baby store.
#6.  Collectors can find things that interest them.
People collect things, but hobbies can cost a lot of money. By going to thrift stores, people can find pigs of every kind, some of them from around the world that people have donated because they are getting rid of the clutter in their house. That very special rare treasure can be found a thrift stores, and collectors will be thrilled that they decided to shop there.