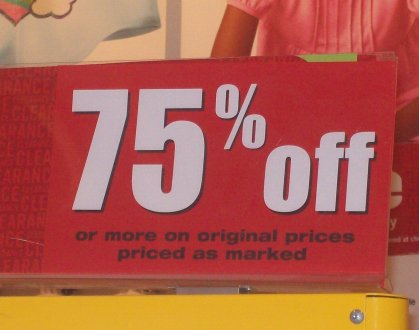 My favorite time to Holiday Shop:  After Christmas!  I do not plan on hitting any sales until the end of the week though. I don't want 50% off, I want 75% off or more.
My top two stores for shopping usually are Target and Walgreens.  At Walgreens I love getting Lindt chocolate for 75% off.  My husband loves this chocolate and as a true chocoholic he doesn't care if it comes in holiday wrapping.  At Target, I am going for the wrapping paper and accessories and also some decorations for my mom.  The only other thing I am hoping to get cheap is some flannel pjs.
Target, you gotta love Target.  But I only love it when it is 75% off clearance or more ha ha!    Target is a great place to score some bargains right now on everyday items.  Be in the look out for Bounty Paper towels and napkins, also Palmolive dish and hand soap, Ziploc bags and storage containers as well as Saran wrap, all bearing Holiday Designs.  All of these items get the after Holiday discount so you can get then CHEAP!
This is my first time shopping after Holiday Clearance at my local Target and Walgreens store so I don't have a "good feel" of the kind of bargains I can score.  But I am hopeful and well, it just makes the thrill of a good bargain hunt more fun!
I am going to take some time to check the coupon database for coupons for the items I am hoping to find and cross my fingers!  What kind of deals are you hoping to score?