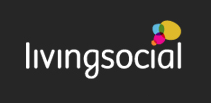 Here are the Top Daily Living Social Deals for 03/09/12. Many of these deals are national. It also does not matter what city you live in to get local deals. Please don't forget to read the fine print.
Online Deals
Baltimore: $15 for $30 worth of non-toxic cleaning products from GrabGreen. Shipping is included.
Los Angeles: $10 for a 1-year subscription to Dwell Magazine.
Buffalo: $20 for $60 worth of flatware from Knork.net. Voucher can be used towards shipping.
Northern Virginia: Today's deal is from My Talking Toddler. Pay $49, and you'll score a full nine-DVD language-learning system for kids (a $99 value).
Local Deals
Sacramento: The party's on with today's deal from District 30: Pay $15 (regularly $30) for $15 to spend on drinks at the bar plus one cover charge.
Greater Houston: Get ready to Marvel at today's deal: $15 spins up a day pass, safety harness, chalk, and shoes at Texas Rock Gym, the largest indoor-climbing facility in the state (regularly $30). Or, for $96, swing into action with seven consecutive days' worth of open passes and gear through the Spring Break Special (a $192 value).
Atlanta: Pay $30 for one day's worth of fresh, pressed juices that will help cleanse your body of unwanted toxins while fortifying major organs at Nectar located in Decatur (a $60 value). Flush out your system even more successfully when you pay $90 (regularly $180) for a three-day cleanse package or $150 (regularly $300) for a five-day package.
Chicago North Suburbs: Pay $10 for $20 worth of food and drink at Irish Mill Inn, lauded by the Daily Herald for its phenomenal fish fry served with tartar sauce, fries, and coleslaw. A Mundelein staple for nearly eight decades, you can't miss it as you drive down Route 83 — just look for the giant windmill.
Travel Deals
Living Social Escapes: Stay at The Hotel Modern in New Orleans. Get a two night stay for two in a King Guest Room, Sundays through Thursdays ($295) or Fridays and Saturdays ($325), $25 Dining Credit for the Tamarind Restaurant, Bellocq Lounge, or Room Service, and get a bottle of champagne.
Living Social Escapes: Bring your loved one for a two-night stay for two in the McIntosh Room at Ebenezer House Bed & Breakfast in Madison, VA ($266). Or, parents can bring two children for a pair of nights in the Burke and Melon Rooms ($389).
Thanks, Stretching a Buck!