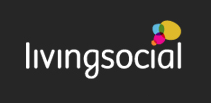 Here are the Top Daily Living Social Deals for 06/12/12. Many of these deals are national. It also does not matter what city you live in to get local deals. Please don't forget to read the fine print.
Online Deals
Nationwide Deals: With today's deal from MugOnMug.com, get two 11-ounce mugs personalized with the photo of your choice for $14 (regularly $30); or, get two 15-ounce mugs for $16 (regularly $34).
West Valley, AZ Families: When your child hugs a Cuddletunes bear, he or she will feel surrounded in love, and with today's deal, you can give your child one of these unique companions for $30 (regularly $60).
Providence Families: Build up your home library with today's edifying deal from Baby Genius. Pay $25 (regularly $60) for a collection of six DVDs from the trusted purveyors of cutting-edge, pedagogical tools that ensure your tyke's well-being.
Nationwide Deals: Pay $9 (regularly $20) for nine finely crafted soapstone whiskey rocks (shipping not included).
Some Local and Travel Deals
San Diego: Today's deal is from The Wave Waterpark in central Vista. Make a splash with two general admission tickets for $16 (regularly $34).
Atlanta: Enjoy a lunch or dinner that hasn't been quickly cobbled together with today's deal from Harry & Sons. Pay $10 for $20 to spend on food and drink during dinner at this Virginia Highlands restaurant that's been crafting flavorful entrées for more than 20 years.
Chicago: Get today's deal from Great Lakes Board Company. For $25 (regularly $50), get a two-hour stand-up paddleboard rental on a weekday at North Avenue Beach.
NYC Midtown: Here is a very popular local deal with over 8,000 purchased! The deal is from Circle Line Downtown at the South Street Seaport, pay $14 (regularly $40) for one adult harbor pass or pay $7 (regularly $15) for one child harbor pass to your choice of one of five guided boat tours.
Living Social Escapes: Stay at the The Founders Inn and Spa in Virginia Beach, VA. Set on 16 acres in Virginia Beach, the Georgian-style hotel is fronted by fountains and perfectly trimmed hedges, and decorated inside with Oriental rugs, chandeliers, and large framed paintings of John Adams, James Madison, and the like. And with this week's Escape, you'll get a healthy helping of this 18th-century elegance during a one- ($110) or two-night ($220) stay for two in a Colonial Room, plus a $25 spa credit toward a facial or massage.
Living Social Escapes: Escape to Zoom Flume Water Park and Gavin's Irish Country Inn in East Durham, New York, it's like you've found a family-friendly pot of gold at the end of the rainbow. Get ready to soak up a one-night stay ($189), Sundays through Thursdays, or a two-night stay ($489), Fridays and Saturdays, for two adults and two children in a Standard Country View Room from June 17 through August 31