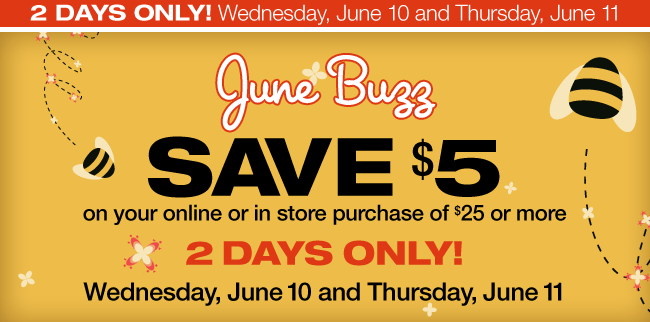 Save $5 off your $25 or more purchase at Walgreens on June 10 and June 11th with this newly released Walgreens coupon. The coupon states the $25 is after all manufacturer coupons, Walgreens coupons and store discounts, so keep that in mind in your planning.  Here's a a scenario I came up with to help you get started:
$2.99 Carmex
$5.49 Veet Sensitive Formula Hair Removal Gel Cream
$5.99 Purex 3 in one
$14.99 when you buy three Snuggle Fabric softener at $4.99 each
$3 two Ban Deodorants
= $32.46
– $3 three $1/1 Snuggle printable coupons
-$2 Veet printable coupon
-$1 one 1/1 Purex printable
-$0.80 two Ban $0.40/1 coupons from 6/7 inserts
=$25.66 after manufacturer coupons total
-$5 off $25 Walgreens coupon
=$20.66 plus tax out of pocket and you get $2 RR from Carmex, $2 RR from Purex, $2RR from the VEET, $1 RR from the Ban and $5 RR from the Snuggle.
It's hard to get excited about this coupon this week as there aren't any free after register rewards items.  But hopefully you can put it to good use.  Thanks Deal Seeking Mom!
Happy Savings!