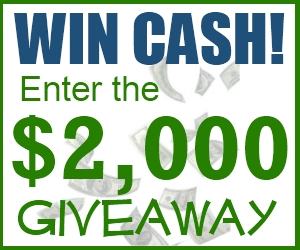 Could you use some extra cash this summer? I am excited to share with you about this new giveaway available.  I've teamed up with 9 other great bloggers to give away $2000 in cash prizes to 8 lucky winners! That is a lot of moolah!
Entering this give away is very simple, too. All  you have to do is Common Sense with Money on Facebook and click on the "Enter the $200 Giveaway Tab" and "Like" all 10 pages. Then fill out the form and you are entered to win. Check out what you could win!:
$500 in Cash  to 3 Winners
$100 in Cash  to 5 Winners
This Giveaway is open through 7/8. So what are you waiting for, Head over and Enter to Win. Good luck!!