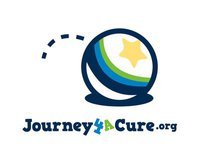 My favorite thing about the Holidays is giving.  I love the giving spirit every one gets into and how we are all looking for ways to make others happier with our gifts.  I love that the Holidays are also a way to give back in thanks for all of the blessings that we receive DAILY.
Today I want to share with you this simple (and FREE) way you can help support Journey 4 a Cure.  This non-profit organization is focused on helping families affected by pediatric cancer and raising money to help fund childhood cancer research.  I can't even say pediatric cancer without feeling all choked up.
YOU can help raise $12,500 in funds towards this organization by just liking the following companies on Facebook.  They have agreed to donate $1 for every new liker they get through 12/12.  Please!  I beg you to find it in you to click on the links below and like these companies on Facebook to help raise the funds for such a worthy cause.
Special thanks to my friend Erin from Coupon Cravings who has worked so hard to make this campaign come to fruition.