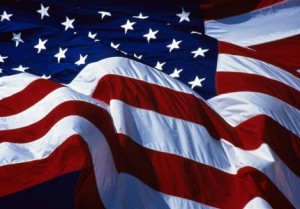 The 4th of July is a little over a month away and people are already starting to make plans for a big party in order to celebrate being an American. However, to help make it a great party, for as little money as possible, here are some tips that you can try to still have a fun party with their friends and family on one of the most patriotic holidays of the year.
#1. Ask questions to bring drinks to the party.
As the host or hostess of the party, you can provide two basic drinks like ice tea or lemonade. However, if people want to have something else, like beer or wine, then you are within your rights to ask that they bring their own.
#2. Go to a warehouse store to find the best deals on the meat.
Warehouse stores offer meat in bulk, and with the holiday coming up, they are going to have pack of things like hamburgers, sausages, ribs, and steaks on sale. Even if you buy them ahead of time, you can get the meat when it goes on sale, and then put it in the freezer until the barbeque.
#3. Dollar stores are the best places to get the party supplies and decorations.
Every 4th of July party needs to have plenty of red, white, and blue, decorations, but gong to the party stores may equal a lot of big money spent on the supplies. However, dollar stores offer everything under their roof for one dollar, and that also includes party decorations and things like plates, napkins, silverware, and cups.
#4. Ask people to bring portable tables and chairs.
For people who have a big holiday party, the tradition is for them to contact a party rental place and look into renting things like tables and chairs. However, renting things can be expensive, but having guests bring a table and a few chairs they have at home can be a way for you to save money, but still have plenty of places for people to sit down.
#5. A dessert buffet can be an inexpensive way for a sweet treat.
Nothing is more fun than a delicious dessert after eating delicious barbeque. The most common dessert to have at a 4th of July party is ice cream, but just plain ice cream can be delicious but a little on the ordinary side. A creative idea for dessert for your 4th of July party is to have a dessert buffet. While you can have ice cream, you can also see if any of your guests are willing to bring a tasty treat of their own, or if they cannot, then they can add something to the buffet like toppings for the ice cream or even something like cookies and brownies. Even if your guests bring something as simple as a bag of candy and a bottle of chocolate syrup can make the ice cream taste even better, and your dessert buffet will be a really big hit with your party guests.