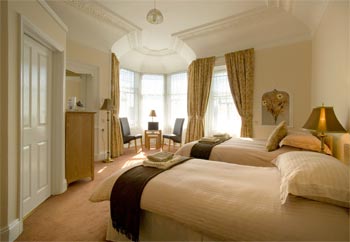 After so many years of staring at the same four walls, you want to make a change to the most important room in your house, your bedroom. However, money is tight right now, but you are really itching to do something to the room, so here are some tips for revamping that boring bedroom for very little money.
#1. The search for the right color of paint is on.
The simplest ways to stop looking at the same old boring walls is to change the color of them. A trip to a couple of places around town can be handy, especially if you are looking for some paint. A hardware store in your area may be having a clearance sale in their paint department, and you can find a great color for a low price.
#2. Thrift stores can be sources of furniture and other items.
There are thrift stores that can offer all kinds of items such as furniture, and if you are on the quest to change your bedroom around, then donated items can really be helpful. Thrift stores sell things that people have donated, and there is an old saying about what one person thinks is trash, you may see as treasure. This could be the perfect solution to a dull bedroom.
#3. Check out garage sales.
With the warmer weather comes spring cleaning, and people often decide to have garage sales in order to make a little money off of the junk they don't want anymore.  On weekends, driveways are filled with things like clothes, books, and furniture. Because people are trying to get rid of the clutter, they are willing to sell items for very little money.  Some people even sell entire furniture sets for a low price, which can be exciting for you because you will be getting exactly what you want to make your bedroom look great.
#4. Pillows can make all the difference.
A bed is just a bed, and other than getting new sheets and blankets, it will still just be a bed unless you transform it into a more comfortable space.  The best and cheapest way to make your bed look better is to load it with pillows.  Pillows come in every shape and size, and also every color, which means they can turn your boring bed into a colorful and comfortable place where you can relax after a hard day.
#5. Small carpets can make a difference.
Your bedroom may have carpeting, but that does not mean that you cannot add a few little carpets of many bright colors around the room to really change the way it looks. Your room may be one color, but with little swatches of carpeting from places like the thrift stores or even dollar stores, can really give your bedroom a new look that you will love because it did not cost you a lot of money.
#6.  Creating your own artwork.
The walls got a new paint job, but now they need some decorating as well. A trip to a hobby store can be really useful because you can pick up a blank piece of canvas, and then decorate it anyway you want like with paint splatters, or even putting pictures of whatever you want and turn it into a giant collage of everything you love. Everyone who sees the work of art on the wall will be envious of your decorating style.