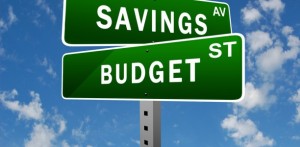 I've gotten a huge response on these articles, especially since I took a little hiatus during the week on doing these. You all wanted more of them, but I wanted to make sure I was giving you quality material, so I decided to hold off a little bit. I hate to say it, but this is going to be the last installment in the series.   Over the course of the series, I've tried to give you as much value as I can with these articles. Below, I'm going to list out each part of this series and what we discussed in that particular segment.
Budgeting Tips if You're a Stay at Home Mom – Part 1
–          Determine Where Your Money is Going
Budgeting Tips if You're a Stay at Home Mom – Part 2
–          Figuring Out Where You Can Cut Spending
–          Cooking at Home
Budgeting Tips if You're a Stay at Home Mom – Part 3
–          Using Coupons
If you haven't read the previous articles in this series I would highly suggest it, as there is a lot of value to be found in those posts. All of that being said, let's get started.
Preparing for Holidays/Birthday
I think we all have major weak spots when it comes to holidays and birthdays, because you want to get your spouse or your children everything they want. In other words, you're probably going to splurge or at least be tempted to splurge. So, how do you enjoy and celebrates holidays/birthdays while maintaining your budget? Well, you need to prepare for them in advance. You may decide to skimp out on some things, so you have a little bit more room in your budget as the holiday or birthday approaches.
A birthday party isn't something that needs to be over the top like that show "Sweet 16" on MTV. Instead, you should try to keep birthday parties simple. Instead of inviting over everyone you know, you could decide just to invite some very close friends over. Also, you could make the birthday food yourself and come up with your own party games. Trust me, hiring a clown can be expensive.
Planning these things in advance can really save you a ton of money. I personally plan for birthdays or holidays for months in advance, so I can take advantage of sales as they pop up. I also buy blank cards ahead of time, so I can use them for practically any occasion.
Work From Home
Have you tried doing everything you can to survive on one budget, but it's just far too tough? Well, you could work at home to supplement your income, plus you'll still be able to reap the rewards of being a stay at home mom. You could consider starting up your own business from home or you could do some sort of freelance work. I know plenty of stay at home moms who are virtual assistants.
Working from home isn't easy and you will have to make sure you keep the distractions to a minimum, so you can get your work done, but it's doable.