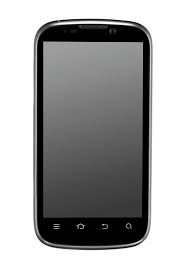 Prepaid cell phone plans are increasing in popularity, and for good reason. Gone are the days of expensive inconvenient refill cards, limited minutes, and spotty coverage.
These days, the new prepaid phone plans are reasonably priced and simple to use. Prepaid phone plans also give cell phone users pretty decent coverage, since most of the prepaid cell phone companies buy wholesale cell phone signals from towers that belong to the major nationwide cell phone carriers, like Verizon, Sprint, and T-Mobile.
The sad truth is that most people will actually save money if they do switch to prepaid phone plans. Even the unlimited prepaid phone plans that feature unlimited talk, text, and data are less expensive than their contract clad counterparts.
So, why don't more people switch to prepaid phone plans if they're so great?
First, many cell phone users on traditional cell phone plans are locked into lengthy contracts. Breaking those contracts can put a big hurtin' on the wallet, costing users hundreds of dollars. Instead of paying the early termination fee or going through the hassle of not renewing their contracts, many users simply stay with their current providers.
Also, many postpaid cell phone plans come with one big perk – cheap or even free phones. Traditional cell phone providers are known for pretty much giving away the latest smartphone technology. However, there's one little catch – cell phone customers will then be locked into a new two-year contract. It's almost like the wireless equivalent of selling your soul for a shiny new gadget.
Prepaid phone plans aren't without their faults, though. There are a few things you'll want to keep in mind though before you make the switch to a prepaid phone plan.
First, keep in mind that you'll need to bring your own device, which can be a pretty upfront cost. Depending on which prepaid carrier you choose, though, you may be able to use a phone you already have. Even if you have to purchase a phone, though, you can usually pick up a used one for a song on eBay. Online retailers also usually offer great deals on prepaid phones around the holidays.
Second, make sure you do a little research and check the coverage maps of the prepaid phone plans you're considering. Make sure your area is included in the coverage map.Also make sure that you find out if you'll have service when you're roaming. Some prepaid phone plans don't allow roaming while others do. After all, you won't be saving any money at all if you're paying for a phone you can't use.
Finally, make sure you do a lot of research on pricing and fees. If you're a heavy data user, make sure that the prepaid plans you're considering don't charge an arm and a leg for data. You should also find out what happens if you go over your minutes, text, or data allowance. Will you be charged more or will your phone service be cut off? Can you live with either option?
Now that we've taken a look at the basics of prepaid phone plans, here are a few cheap prepaid phone plans that you might want to look into…
Net10 Wireless
Net10 Wireless offers a wide variety of cheap prepaid cell phone plans. Unlimited talk and text plans start as low as $35, and you can get unlimited talk, text, and data for as low as $40. Net10 Wireless also offers family plans as well as pay-as-you-go options for those who only need minutes.
Ting
I switched to Ting as my wireless provider with a cheap Sprint Android phone almost a year ago, and I love it. We don't use our cell phones much, so this was the smartest option for us. I wouldn't recommend Ting for cell phone super users, as it could get expensive. I have to say that Ting doesn't really offer prepaid phone plans, but give cell phone users a huge amount of control over how much they pay each month. Ting charges a flat $6 per device on your plan, then charges you based on how much you use your phone. The usage levels range from XS to XL+ and voice minutes, text messages and megabytes of data are each billed separately. Usage is shared across all the devices on your account, and you'll be charged for whichever usage levels you hit at the end of the month.
Virgin Mobile
Virgin Mobile has come a long way since I first used it years ago! They now offer a wide range of prepaid phone plans for just about everyone and every budget. Pay as little as $20 per month for 300 minutes and unlimited text to $35 per month for unlimited talk, text and data. Virgin Mobile also allows you to build your own plan and customize your usage each month.
Family Mobile From Walmart
At $24.88 per month for unlimited talk and text and $34.99 per month for unlimited everything, this is the lowest unlimited prepaid plans I've seen so far. Family Mobile from Walmart runs on the T-Mobile network and is a relative newcomer to the world of prepaid phone plans. So far, though, it's looking pretty promising. The only caveat is that customers will have to purchase a SIM card for $25 and possibly a new phone. The prices of the Family Mobile phones are very reasonable, however, and new users should be able to start service with very little out of pocket.
Are you on a prepaid phone plan you love? Let us know about it in the comments!
More Frugal Living Resources: