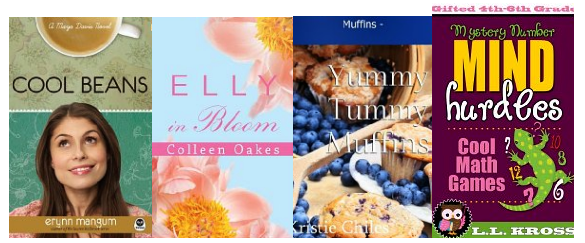 Here are a few books in kindle format that can be downloaded for free right now. Please note these kindle books are free to anyone at the moment. But Amazon changes their offers without notice. Please make sure it is still free before you start downloading it.  Here is what's available:
Non-Fiction
Traditional Christmas Games for Adults and Children
Fiction
The Hollow Heart (The Heartfelt Series)
The Temporary Detective (An Isobel Spice Novel)
Elly In Bloom
Cool Beans: A Maya Davis Novel with Bonus Content (Maya Davis Series)
Cooking
Energizing Smoothies For Busy Moms
Muffins – Yummy Tummy Muffins By Sweet Southern Mama Edition 1
Remarkable Refrigerator Cakes – Quick and Delicious Refrigerator Cakes
Children/Adolescent
The Sneezing Christmas Tree
Mind Hurdles: Mystery Number (Cool Math Games For Mathematically Gifted Kids)
Katie Sue's First Day Of School (A Beautifully Illustrated Rhyming Children's Picture Book)
Tales of a Dog Star in the Making: My Name is Truffles (Funny Rhyming Picture Story Books for Young Childre
Catch That Collie!!! – Animal care and pets Children's eBooks Dogs
Grimm's Fairy Stories
No Boys Allowed
Remember that you do not need a Kindle e-reader to be able to read this book. You can read it on your PC, iPhone, iPad
, Blackberry and Android. Just download for free the appropriate application to be able to do that. Amazon changes prices without notice, so make sure to check that the kindle price it is still $0.00 before you start downloading this book.
A Big Thanks to Jessica's Coupons!