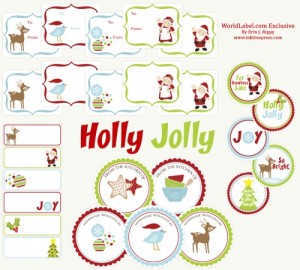 While we all try to save money buying the gifts we give at Christmas, don't forget about saving money when wrapping the presents, too. One frugal idea is to print your own gift tags using free patterns you can find online (or make your own!). Print them on card stock to make them more durable, punch a hole in it and tie it with a string or ribbon. Easy and cute! Here's a round-up of FREE printable Christmas gift tags and labels:
Martha Stewart gift tags
Tip Junkie holiday gift tags
Thanks, Deal Seeking Mom!
To find more perfect gifts for your lover, check out Instash.