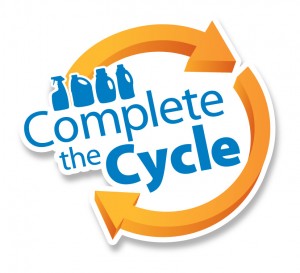 Wouldn't life be much easier if there was no dirty laundry to worry about?  This is a question I ask myself every Sunday, our laundry day.  In reality, I should not complain about laundry at all as I have a wonderful husband who mostly takes care of it.  But getting through 4 loads of laundry or more every Sunday takes a team effort.
As my children get older I notice our laundry struggles only get bigger:
Clothes are dirtier and the stains seem harder to get out
more clothes to clean AND fold AND put away
Clothes to IRON!
Laundry is definitely a non-enjoyable chore for us.  I wish I could say we have found a way to deal with our struggles but we are still working on them.  Luckily our son is getting old enough that he can help sort and put away some of his own laundry.  We are dealing with dirtier clothes and stains by choosing the right cycle to wash clothes and by pre-treating stains.  I wish there was a solution that made ironing disappear though.  But the only thing I have heard that helps is getting a clothes steamer. I am still saving money for that.  Maybe I can use some Swagbucks to get it via Amazon.  Any recommendations?
Because most everyone struggles with the laundry,  Collective Bias and Clorox recently asked a group of moms, myself included, for their tips in handling the laundry.  All of these tips plus those from laundry experts have been collected and used to create the Complete the Cycle Laundry Regimen Guide.  You can access and view this Laundry Guide for FREE.  It's full of valuable information and I hope you will find it as useful as I have.
Since most everyone needs help with laundry, Clorox has provided me with five laundry kits to give away on my blog in hopes to make the winners' laundry regimen easier.  This is what these kits contain:
* A laminated copy of the Complete the Cycle Laundry Regimen Guide
* 50 oz bottle of Gain Laundry Detergent
* 34 oz bottle of Downy Ultra
* 22 oz bottle of Clorox 2 Ultra
* A Clorox Bleach Pen
* Coupon for 1 Free bottle of Clorox Bleach
* A Flip Fold- Ultimate Folding Tool
* A laundry basket
What do you need to enter this giveaway?
1) Leave a comment on this post sharing YOUR own laundry struggles and tips you are using to manage them.
For additional entries you can
Share this on Twitter using the following line (just copy/paste):
Share your laundry struggles and enter a chance to win one of five laundry kits  (via @commnsensemoney) https://bit.ly/1gKPVm #completecycle
Share your laundry struggles and enter a chance to win one of five laundry kits from Common Sense with Money https://bit.ly/1gKPVm
If you have your own blog you can also share with your readers about this giveaway. Just make sure to link back and leave a comment with the link so I can verify this.
This way you can earn up to FOUR entries. Just make sure to leave a separate comment if you decide to share this giveaway with others. If you are reading this entry via email updates or via RSS reader please click through this entry and visit my blog to enter. Emailing me is not a valid entry for this giveaway. This giveaway is open to residents of the United States only. Please enter only if you are 18 years or older. This giveaway ends 8/28 at 9PM CST. At that time I will select the winner using Random.org and will contact that person. If after 48 hours after contact I don't hear from them I will select another winner at random. Good Luck!
Don't forget to check out the Complete the Cycle Laundry Regimen for free laundry regimen tips.
This giveaway and conversation sponsored by Clorox but the laundry struggles are all mine.