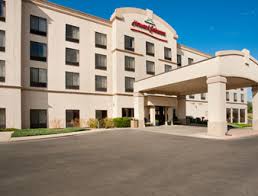 Woo hoo! I'm really excited about this giveaway!
This week, we've teamed up with the Howard Johnson hotel chain to give you a chance to win 20,000 Wyndham Rewards Points, which are good for a stay at a Howard Johnson hotel! Depending on which Howard Johnson hotel you choose, you could get up to three nights for free!
Here is a simple chart that can give you an idea of how many points you need for a hotel stay…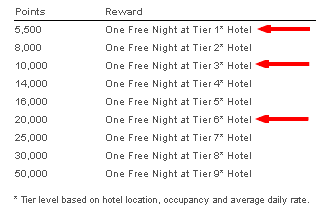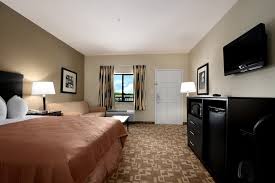 So, what do you have to do to win?
It's easy! Just leave us a comment on our Facebook page and tell us where in the United States you'd like to stay in a Howard Johnson hotel! Keep in mind that this giveaway is open to United States residents ages 18 and older.
We'll choose a winner at random 48 hours from the start of this giveaway. After you enter, make sure you check back on Wednesday, April 4, 2014 at around 3:00 to see if you've won. We'll announce the winner in a blog post, in our newsletter, as well as on our Facebook page.
I decided to post this giveaway on a Monday in honor of Howard Johnson's "Happy Monday" promotion. Now Through May 19, 2014, you can get 35% off your Sunday through Thursday reservation when you book on a Monday. That's TODAY!
This discount not valid for Friday and Saturday night stays, but if you book a trip for several days, which includes Friday and Saturday, the discount will still be applied to the remaining days. All you have to do is join the Howard Johnson email list, and a special code will be emailed to you!

To receive your points when you win, you'll need a free Wyndham Rewards account. If you win, we'll need some information from your account in order to deposit the 20,000 Points. The points may take up to seven days to clear and they expire after 18 months in an inactive account or 4 years in an active account.
Once you're signed up for a Wyndham Rewards account, you can start earning points that you can redeem for awesome perks! Stays in participating hotels in the Wyndham Hotel Group, for instance, will earn you points that you can redeem for items like travel accessories, music downloads, and even more free night stays! There are 14 hotel chains in the Wyndham Hotel Group, including Howard Johnson, Microtel, Days Inn, Super 8, Knights Inn, and Ramada.
You can also earn points with the Wyndham Rewards Visa card and by taking advantage of special deals and discounts offered to Wyndham Rewards members. If you're a frequent flier or rail rider, you can earn airline miles or rail points instead.
Wanna win 20,000 Wyndham Reward Point? Tell us – where do you want to stay?