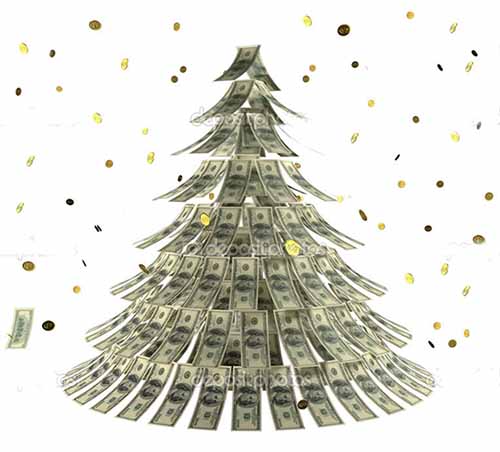 A lot of people expect an extravagant Christmas. It's such a beautiful celebration and each country celebrates it in its unique, amazing way. But in mostly any country, the amount of money that people spend for the "perfect Christmas" is pretty alarming.
January ends up being a dreaded, terrible month where people have to take double shifts or work overtime to recover after Christmas. In order to avoid such an unpleasant situation, a frugal Christmas might just be the answer!
DIY Projects
DIY projects can make such inspired gifts. You can really save a lot of money, offer unique gifts and spoil the person with something that he or she will really enjoy. This kind of gift is priceless because it comes straight from the bottom of your heart.
Local Deals
There are plenty of shops and markets that offer incredible deals near Christmas, so make sure to always be on the lookout. You can save a great deal of cash, which is a plus towad your goal of a frugal Christmas, but you'll also be helping to support local small business owners!
Movie Night
Movie nights are a fantastic way to entertain yourslef during a frugal Christmas! What you should watch really all depends on your family. Do you like traditional Christmas days? Then watch an old black and white Christmas movie or a fun Christmas comedy. Or, if you're taste in movies runs a little on the…twisted side, there are even movies for that! Think Santa's Slay or Silent Night, Deadly Night.
The Christmas Tree and the Carols
If you like carols you can gather around the Christmas tree and sing some beautiful carols with your loved ones. It may seem a little corny, but give it a shot! After all, a frugal Christmas is all about spending time with your loved ones and not breaking the bank.
Artificial Christmas Tree
Sometimes the biggest expense during the Christmas season can actually save you money in the long run. Investing in a quality Christmas tree, for instance, can help you save a boatload of money during any future frugal Christmas holidays you might have. By opting for an artificial tree, you won't have the exorbitant cost of a natural tree each year. Plus, you'll save time on setup and cleanup. Bonus! You can usually find some pretty great deals on Christmas trees as the holidays approach, but—if you can wait—Christmas clearance sales are where you'll find the best deals!
The Ornaments
Christmas ornaments can be quite expensive. Luckily, there are plenty of thrift stores and $1 shops that offer affordable ornaments that come in neutral designs and colors. You can easily paint them in any color that you like and use some designs that go well with your own frugal Christmas holiday. Or, you can go old school and have a true frugal Christmas by making your own ornaments.
The Toys
Saving money on toys for Chrsitmas may like a far more difficult task, but it's worth the time and effort. Start shopping early and keep your eye out for deals on coveted toys in the weeks and months before the holiday. Black Friday, for instance, is one of the best days to snag amazing deals on Chrsitmas gifts! There are also many DIY tutorials that help you create your own amazing toys that you can offer as Christmas gifts.
Saving Money in Advance
One of the best things that you can do for a frugal Christmas is to save money in advance. It may be a little late to start for this year, but it's not too late to start stashing cash for next year's holiday! While you may not actually spend less purchasing holiday goodies will be much easier and more affordable after saving up a nice chunk of change for a year!