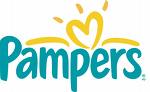 As I shared yesterday the August Issue of Parents Magazine has a coupon code for 20% off diapers when you purchase on Amazon.  With the 30% off sale going on right you can score diapers for half off!  Thanks to Couponing with Amanda, Christine, Sophia, Kristy and Lucinda for emailing me their codes so we could have a giveaway.  I also got my magazine yesterday so I have six codes to giveaway.  Yay!
To enter this giveaway just leave a comment on this post.
This giveaway ends 7/16 at 2PM EST.  At that point I will select the winners at random.