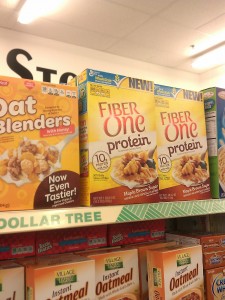 Find MORE Ways to Save Money on Groceries!
So, you're looking to save money on groceries without clipping coupons? I know that most couponers would just give you a blank stare when faced with this questions, but I completely get it!
I haven't always been a couponer ya know! Clipping coupons just wasn't my idea of a fun time, so I completely understand people who don't want the frustration of dealing with coupons. I also understand that couponing can be a bit too much over time. Coupon burnout does happen. and from time to time even hardcore extreme couponers need a break.
The good news is that coupons aren't the only way to save money on groceries. You can easily save money on groceries without coupons by implementing a few strategic shopping and meal planning tips.
1. Shop Around
Chances are you'd do some comparison shopping when making big ticket purchases, so why not do the same for your grocery purchase. Make a list of items that you buy normally and visit a few different grocery stores in your area and compare prices. This little bit of reconnaissance will take a bit of time, but it could potentially save you a bundle on groceries!
2. Shop at the Right Stores
The first step to help you save money on groceries is to shop at the right stores. You'll spend a lot more money when you shop at stores like Whole Foods, for example. By shopping at stores like Walmart and Aldi, however, you can save a nice chunk of change.
3. Take Advantage of Shopper Rewards
If the stores you shop in offer shopper rewards, be sure to sign up and take advantage of the extra savings! Some stores actually require you to use a shopper reward card to take advantage of sale prices. This includes shopper reward cards as well as store issued cards, such as the Target REDcard, which can save you 5% on your purchases at checkout.
4. Patronize Stores That Price Match
Many retailers offer price matching, which can be a great way to save money on groceries without coupons. If you're unsure of your store's price matching policy, just ask! Choose to shop at stores with generous price matching policies, like Walmart and Target, and have the prices of your items adjusted down to match competitor sale prices. I personally also love the Walmart Savings Catcher, which searches for lower competitor prices after you scan your receipts and reimburses you the difference.
5. Swing By the Dollar Stores
If the dollar stores aren't in your regular grocery store rotation, you might want to rethink that. The simple fact of the matter is that you can save money on groceries by shopping at dollar stores. You can often find staples like snacks, canned goods, condiments, pastas, and bread for just a buck each. Be aware that just because it's only a dollar, however, doesn't make it a good deal. My local Dollar Tree sells canned goods for $1 each, but I can pick them up for under 50¢ at another local grocery store.
Stay tuned for more tips on how to save money on groceries without coupons!
More Frugal Living Resources: