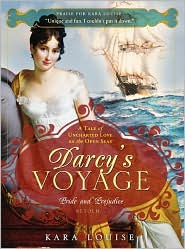 Every time I post Free Kindle downloads I am always asked if there are any free books available to read on Nook. So I went looking and here are three titles I found:
Darcy's Voyage: A Tale of Uncharted Love on the Open Seas [NOOKbook] by Kara Louise
Michal [NOOKbook] by Jill Eileen Smith
She Walks in Beauty [NOOKbook] by Siri Mitchell
Please make sure to double check that these titles still have a price of $0.00 before you start downloading as Barnes and Nobles changes their free offers without notice. Don't have a NOOK? You can download the free Nook Apps here.  There is also more free Nook Books available.