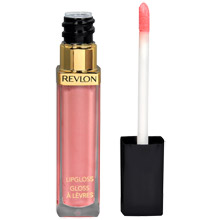 This week Walgreens has Revlon Make up on sale buy one get one free.  Be in the lookout at your local Walgreens for clearance Revlon Lip gloss on sale for $5.19.  Here is how you would get it free if you get lucky with this clearance:
Buy two Revlon Lip glosses $5.19 (clearance price)
Use two $2/1 Revlon Color Cosmetic Product 4/25/2010 SS Insert (exp 5/30/2010)
PLUS use $2/1 Walgreens May IVC (exp 5/29/2010) (will deduct $4)
-$2.59 deducted by buy one get one half off sale
Two FREE lip glosses plus $0.21 cents in overage  (Thanks Maria!)
Also, there is a register rewards offer on Velveeta Shells and they are on sale for $1 this week. Here is how to pay 50 cents for four of these:
Buy 4 Velveeta and Cheese cups $1 each
Use two $1/2 Velveeta Shells & Cheese Cup, exp. 5-25-10 (SS 04/25/10)
Pay $2 out of pocket and get $1.50 register rewards back  (Thanks Wild for Wags)
Finally, if you are doing the body wash deal, be in the lookout for clearance body wash and deodorant that could turn this free after register reward offer into a moneymaker.