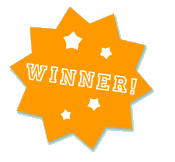 Since the Huggies diapers were so popular I went ahead and chose the winner.  I seriously wish I had more coupons to giveaway.  Since the coupon giveaways are so popular I will try to  giveaway hot coupons regularly.
Winner of Huggies Coupons
Jen <sam0415@xxxxxxx>
Winner $30 Walmart GCs
Eunice <rsmile2u@xxxxxxx>
Gina <drmomof2@xxxxx>
Thank you everyone who entered these giveaways.   I also sent special emails to the following two readers: Kara (akkrol) and Crystal W (purpletinker).  Make sure to check your inbox you two.