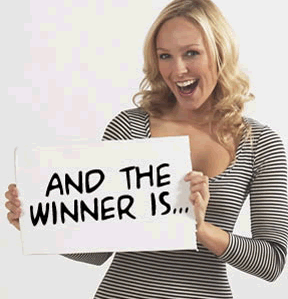 Here are the winners for the Eureka Suction Seal VAcuum and the Dunmin Donuts Prize PAck I gave away on the blog last week.  These winners were chosen at random based on the number of comments and using Random.org.
Winner of Eureka Suction Seal
Kristi Conner
psychozozo@
Winner of Dunkin Donut Prize Pack
Linda
bindrid@
The winners have been notified.  If you think you are a winner and have not received an email from me, check your spam folder.