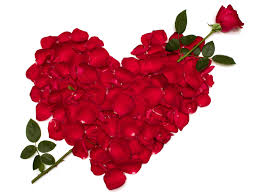 Going all out for your sweetie on Valentine's Day is a nice thought, but it's not always feasible. Fortunately, it's the thought that counts, and there are plenty of things you can do to show you care on Valentine's Day without breaking the bank!
Here are 11 fun ideas and tips for a frugal Valentine's Day…
1. Stay Home on Valentine's Day
You're bound to spend a ton of money on Valentine's Day if you head out on the town. With some pretty decorations, mood lighting, and maybe some soft music, though, you can set the mood for a romantic night in. And, it'll cost a fraction of the price of a fancy night on the town!
2. Search for Deals
If you're bound and determined to have a night out on Valentine's Day, there's nothing wrong with that! If you're on a budget, though, search for deals on restaurants or other activities. Check the websites of businesses for coupons and discounts, or search for activities on discount sites like Groupon or Living Social.
3. Find Free Attractions
Chances are there are at least a few free attractions in your area. Consider heading to local museums, parks, or other attractions that offer free (or at least cheap) admission. People watching is also free, so you might want to head to your local shopping center or airport and watch the world go by.
4. Get Active
A little physical activity can get the blood pumping this Valentine's Day! If you live in a cold area, bundle up and head out for a snowball fight or ice skating. If you're lucky enough to live in a warm climate, you can go for a bike ride or take a walk. Don't forget the picnic basket!
5. Create Something
Tap into your artistic side and create something with your sweetie this Valentine's Day. You can pick up inexpensive paints and canvases and paint a masterpiece together, or get in the kitchen and whip up a tasty treat. Valentine's Day is also a great time to start or add to a photo album with sweet or fun photos.
6. Have a Movie Night
A great frugal Valentine's Day date idea is a movie night at home! Pick out some fun romantic comedies, pop some popcorn, and snuggle under a blanket.
7. Have a DIY Wine Tasting
Wine tastings can be super romantic and fun dates, but they don't always fit the bill for frugal Valentine's Day dates. You can have your own wine tasting at home, though, for a fraction of the price. Just pick up a couple (cheap) bottles of wine, chocolates, and cheese — instant wine tasting!
8. Set a Budget on Gifts
It can be easy to go overboard on buying gifts for your sweetie on Valentine's Day. To avoid this, set budgets for your gifts. If you're really strapped for cash, set a $5 budget and shop at dollar stores and thrift stores.
9. Make Homemade Gifts and Cards
Homemade gifts and cards are perfect for a frugal Valentine's Day! They often cost little to nothing, and they truly come from the heart.
10. Celebrate Late at Night
If you'll be staying home for Valentine's Day, it can be hard to plan a romantic night if you have kids. To truly enjoy each other without distractions, plan a romantic late night after you send the kids to bed. You can cook a romantic dinner, cuddle up and watch a movie, and end with a bubble bath, all without distractions.
11. Wait Until After Valentine's Day
Dining out and having a date night on Valentine's Day can be a stressful and expensive experience! It can also be difficult to find a babysitter on this busy night. Skip the inflated prices and the hassle by celebrating Valentine's Day a few days later. As an added bonus, all of the Valentine's Day candy and merchandise will be on clearance and deeply discounted!
What are your favorite tips for a frugal Valentine's Day?