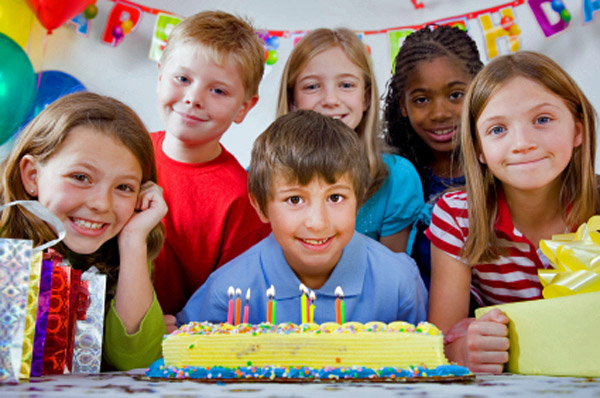 I'm a very frugal person and we all know that. You have to be if you want to be able to survive in today's world if you're on a tight budget. However, I always like to have birthday parties for my kids. They may be frugal parties, but I still try to make them as great as possible. For a long time, I would always put together awesome birthday parties for my kids at home, because I wasn't going to rent out some sort of awesome space that cost a ton of money. So, for quite some time, I honestly thought it may be impossible to have my child's birth parties somewhere else, besides the home. Well, I was wrong and I've actually found some places that are inexpensive and my kids love them. Below, I'm going to go over places you can host your kid's birthday parties on the cheap.
#1. The Local Fire Department
Now, I know you're thinking this is crazy, but you could always host your kid's birthday party at the local fire department. More likely than not, your fire department will be more than happy to give the kids a tour and let them climb around the fire trucks. Just set up some of your party supplies outside of the fire department and you will be good to go. The kids will definitely have a blast. However, you have to remember that there's no guarantee that they won't be called out for duty during your birthday party. However, your kids will probably still enjoy it, because they'll get to see firemen getting ready and taking off.
#2. The Park
Kids absolutely love going to the park, because what kid doesn't love having access to a playground? Take your kids out to the park with your party supplies and let them run wild. They'll have the time of their life playing with their friends and you won't have to shell out any money. If you want, you could also take some games along with you to make their day even better. My kids have a cool laser tag kit that they love to play with at the park.
#3. The Pizza Place
I don't know about you, but I certainly love pizza and my kids can't get enough of it. Going out to a pizza parlor can be fairly cheap and the kids will have an absolute blast chowing down on some food with their friends. If you don't want to pay for the pizza, you could always make homemade pizza and ask the pizza parlor if they would mind if you supply the pizza for the party, because they will still make money off of drinks and what not.
#4. A Local Sports Game
My son is absolutely obsessed with baseball, so for his birthday there was no doubt that we were going to take him out to a baseball game with some of his friends. If you go to see a local team, you won't have to pay much at all for the kid's tickets. Some venues don't even charge you for kids to get in, so you only have to pay for your own ticket. If you don't have a local sports team, you could always consider taking the kids out to watch a high school game, as it will be much cheaper than taking them to a pro game.