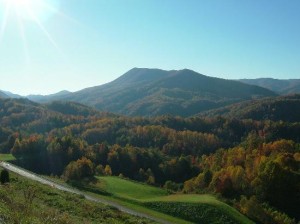 Summer is the time when most people really start to think about their living situation and whether or not they're happy with it. In other words, it's moving season, and if you're thinking about changing your area code, you're probably thinking about where you can live that will have a low cost of living, so you can live more comfortably. If you're rich, you obviously won't have this problem, but some of us do and I want to help you out. I've been there myself, so I know what it's like. Below, I'm going to give you a list of some states that have the lowest cost of living.
#5. Utah
This is a western state that offers up a ton of natural beauty and is an outdoor enthusiasts dream. There are rivers, woods, ski resorts and plenty of national parks to check out. In other words, if you love the outdoors, you'll find plenty of stuff to keep you busy in Utah.
#4. Texas
When most people think of Texas, they think about hot, dry weather and dessert. However, Texas is a great place to live that offers up a lot of variety. Some of the United States best beaches are located in Texas and there are also some of the biggest cities in Texas. If you're a person that would rather live a slower paced lifestyle, you'll also find tons of small town in Texas.
#3. Arkansas
Are you a person that absolutely loves the outdoors and beautiful scenery? If so, you may want to look into Arkansas. The median salary for Arkansas is $40k and the average cost of houses in the state is only $100k, so you'll be able to live very comfortably in the state, which will give you plenty of time to relax and take in the wonderful outdoor environment that Arkansas has to offer. Remember, there's a reason that Arkansas is known as "The Natural State." Plus, you'll get to enjoy all four seasons and the climate is typically mild.
#2. Oklahoma
This is a great state for anyone that wants to move their family somewhere that's very affordable and also has excellent job opportunities. When people think of Oklahoma, they think about living out in the country, but there are plenty of big cities in Oklahoma, as well. Also, there are some amazing schools in the state that boast amazing athletic programs. Therefore, if you have some kids that love sports, Oklahoma may be the right choice for you and your family.
#1. Tennessee
I know a ton of people that go to Tennessee to vacation every single year, because the state is so beautiful, there's plenty of stuff to do and it's a vacation that won't cost you an arm and a leg. I also know tons of people who have taken things a step farther and have moved to Tennessee. I'm jealous of them, to say the least, because some of them have told me what they pay for rent and it's amazingly low. In Tennessee, cost of living is very cheap and houses are very cheap, but the median household income and job market are excellent. Without a doubt, Tennessee is a very affordable and beautiful place to live.