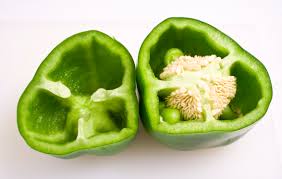 Gardening is a fun and truly rewarding hobby. Not only do you get out and get some exercise, but you also grow your own tasty produce and save a bundle on groceries!
Saving money is one of the biggest reasons that many people start gardening in the first place. However, if you aren't careful, you can actually end up spending a pretty penny on some of your gardening supplies, including seeds. All of those rows of pristine unopened seed packets are just so tempting!
The good new is, though, there are a few tried and true methods of getting free seeds. You just need to know where to look…
Where to Find Free Seeds
#1. Local Gardening Clubs
If you're a beginning gardener, one of the best places you can start looking for free seeds is your local gardening club, if available. These usually cost little to nothing to join, and more experienced gardeners are often more than willing to help get newbies started with a few free seeds. You can also get lots of great advice and tips from your local gardening club as well.
#2. Online 
There are several different places to score free seeds online. You can occasionally get packets of free seeds from organizations for causes or as samples. You might also consider joining a gardening forum or an online seed swap group. A good place to start is the GardenWeb forums. If you don't have any seeds to swap at first, you may need to send other members postage to cover the shipping costs. You can also try websites like Freecycle to find free seeds in your local area.
#3. Friends and Family
Do you know a gardener or two? Ask them for free seeds. Most gardeners usually have at least a few seeds leftover, either from the current year or the previous years, that they would be willing to part with.
#4. You Kitchen
If you're looking for free seeds, you may only have to go as far as your own kitchen. Some vegetable seeds will germinate and produce just fine, so don't be so quick to toss your scraps in the garbage or compost heap. Some kitchen scraps to try include celery crowns, tomato seeds, garlic cloves, pepper seeds, dried beans, dried peas, watermelon seeds, and potatoes. Keep in mind that some seeds need special treatment before they can be grown, so make sure you do a little research first. Also, unless you know that a certain veggie is an heirloom variety, you should also understand that it may or may not produce vegetables that are worth eating, if it produces at all. Growing seeds from your kitchen scraps is definitely hit or miss, but at the very least it's a fun experiment. I've used free seeds from kitchen scraps and completely failed, but I've also had a few nice successes!
#5. Your Garden
After your first year of gardening, make sure you save seeds to plant the next year. When you find a nice variety of plant that continues to consistently produce decent fruit, vegetables or flowers, you should have an endless stream of free seeds each and every year!