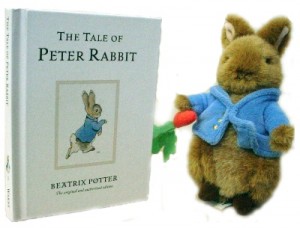 Wow!  Books a Million has a super deal on a few hardcover children's books classics for $4.97 each.  Use the code BKLVFREE at checkout to get free shipping.  Get an additional 10% off when you become a member of the Millionaire's club.Here are the titles available:
The Tales of Peter Rabit (comes with plush bunny)
I just ordered two copies of The Tales of Peter Rabbit for my son.  One for him and one to giveaway in his classroom Holiday book exchange.  I love books!