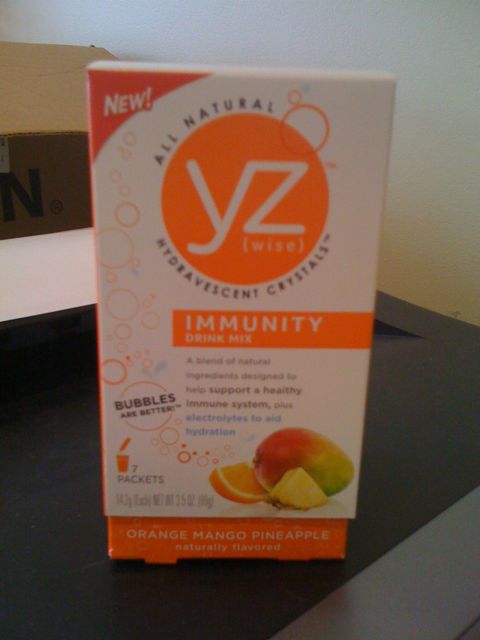 It's been a great week for me.  Just yesterday I had a Febreze with Gain scent show up at my door and today I got this box of YZ Hydravescent Crystals (no longer available).  Earlier in the week I got a box of Scrubbing Bubbles products I got for being one of the first 150 to follow Scrubbing Bubbles on Twitter.
PS.  I forgot to say that I also got a Bounce Dryer bar from Vocalpoint, wee!
What freebies have you gotten recently in the mail?