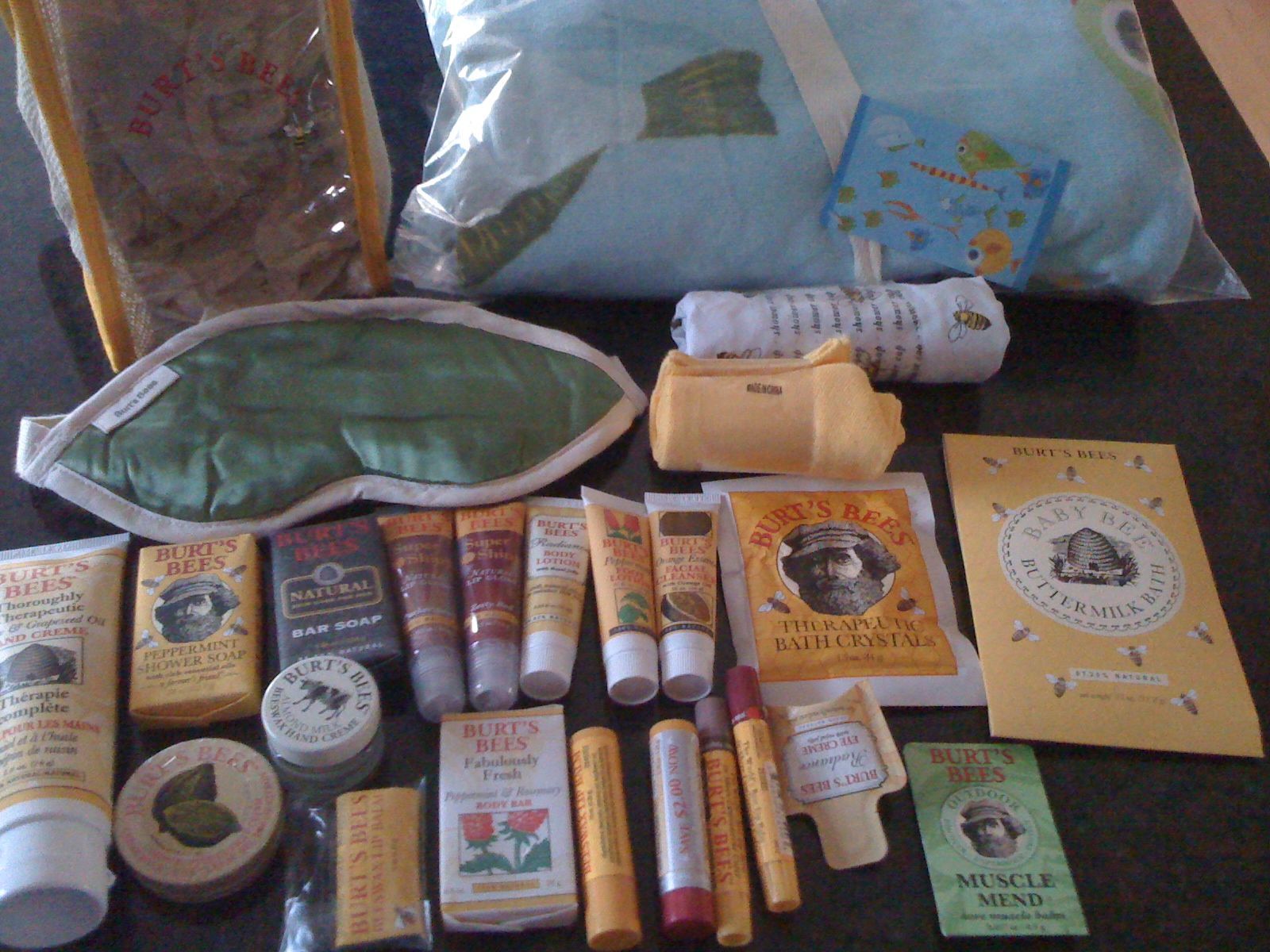 I just wanted to share the goodies that were delivered to my door. I got the Burt's Bees Grab bag I blogged about 10 days ago. I did only get 23 not 25 items but luckily one of the mystery items was the cuticle cream so I guess I only missed on one thing. I love it! I think this would totally make a great gift for someone.
You can also see pictured one of the three Pottery Barn Wraps I ordered with this deal. I know some of you had problems getting charged for the monogramming and due to how popular the deal was some won't get it until after Christmas. I want you to know I posted before I even put in my order. Anyway, the wraps are huge! Or maybe it was the small two year old modeling it?
Which one of your bargains are you happy you got this month? The Victoria's Secret sweaters? Free Photo Books? Maybe the Ralph Lauren Towels? Share with me!