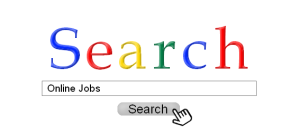 Online jobs are sometimes thought to be the mythical unicorns of the digital world. Everyone has heard of them, but very few people have actually found one that's worth the time. The first thing that comes to mind when most people think of online jobs is usually taking surveys. While online paid surveys can bring in a nice little side income, they aren't for everyone.
Fortunately, the Internet has opened up a whole new world of opportunity for people looking to make some extra money, and paid online surveys is just a very small slice of the pie. It's very possible to make money online without surveys.
Here are a few online jobs that don't require you to take surveys…
Sell Unwanted Stuff
Online marketplaces like eBay make it easy to sell your unwanted stuff to make a little extra cash. This isn't just limited to your own stuff either. You can buy used products in thrift stores and and sell them for more than you paid for them. Some people have full-time online jobs doing just that, and make decent incomes doing it.
Sell Handmade Stuff
If you're the crafty type, you might want to consider making and selling handmade items. Crafts like homemade candles, clothing, handbags, and jewelry are popular at websites like Etsy.
Join a Jury
You don't have to have jury duty to become a member of a jury – an ejury, that is. Those of you in larger metropolitan areas may be able to find online jobs as mock jury members on websites like Ejury.
Complete Small Tasks
Some online jobs require you to complete quick tasks online, such as testing websites, proofreading, translating, or writing short blurbs. Each task doesn't usually pay very much, but they don't take long to complete and you can do several in an hour. Look into websites like Mturk, Cloud Crowd, and Micro Workers.
Take Pictures
If you're an amateur photographer, you might also be able to find online jobs selling your photographs. To do this, you take stock photographs and upload them to stock photography sites like Shutterstock. Every time your photos are downloaded, you make money.
Become a Designer
Creative types may be interested to know that they can often find online jobs as designers in all different areas. This includes website design and logo design. You'll first need to build up a portfolio. You can then contact potential clients via online job boards and online ad sites like Craigslist.
Become a Life Coach
Nearly anyone can become a life coach. There's no mandatory certification or schooling required in most areas. If you're good with helping people solve problems and make their lives better, you may want to look into life coaching online jobs.
Tutor
If you're a smarty pants, you may want to look into tutoring. You might be able to tutor school aged children, teenagers, and even adults in areas like math, English, and science. Many tutoring jobs require some degree of education in your specific area of expertise, and you might also be required to be a licensed educator.
Tips for Finding Online Jobs
Online jobs are out there. You just need to know where to look. However, not all online jobs are legitimate or fruitful.
First, make sure you research a company thoroughly before giving out any personal information like your social security number or bank account information.
Also, never pay to work! Some online job scams ask you to send them money for "training" or "equipment". Legitimate online jobs, however, will not require you to pay to work for them.