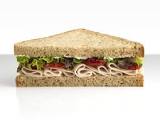 This year, I'm anxiously anticipating a short vacation with my family. I haven't
had a true vacation in over ten years, so this is much needed! This won't be a no expense spared type of vacation, though, and we definitely have a tight budget.
One of the biggest expenses while on vacation, I'm finding, is the food. Realistically, we can't really afford to dine out at restaurants for every meal while we're on vacation. So, I've been wracking my brain for different ways to save money on food on vacation. Here're a few ideas I've come up with…
1. Take advantage of complimentary hotel breakfasts.
Breakfast is the most important meal of the day even when you're on vacation! One of the best ways to save money on food on vacation is to book a hotel that offers free complimentary breakfasts. These breakfasts don't cost a penny and they're available for the convenience of the guests, so don't be bashful and dig in!
2. Pack your own snacks.
Since we'll be driving to our destination (Roadtrip!!), we'll be packing several snacks for the trip. I'm thinking simple snacks that are lightweight, easy to carry, and easy to eat like granola bars, homemade trail mix, peanuts, and cookies. This should ward off munchies during the car trip as well as while we're out on the town.
3. Bring an ice chest or cooler.
Keep food and drinks cold with a large cooler filled with ice, if possible. Many hotel rooms may have refrigerators for guests to use, but this isn't always a given. Besides being convenient, a cooler can also help save money on food on vacation by minimizing the need to head to a restaurant every time you're hungry. Along with snacks like yogurt and fresh veggies, a cooler can also hold quick meals like sandwiches and portioned salads.
4. Visit local grocery stores and farmer's markets.
One of the most obvious ways to save money on food on vacation is by skipping the restaurants and preparing meals yourself. If you're going to do this, make sure you stop by a local grocery store when you arrive at your destination. Here you can pick up convenient foods, like bread, cold cuts, flour tortillas, pre-cooked chicken, tuna fish, condiments, instant oatmeal, canned soup, and anything other ingredients that you can use to prepare simple meals and snacks.
5. Utilize in-room hotel appliances.
Don't forget about the appliances in your hotel room when you're trying to save money on food on vacation! If your hotel room has a microwave, then you can make a variety of foods, including baked potatoes, mashes potatoes, soup, quesadillas, steamed vegetables, rice, and even noodles. Almost all hotel rooms also have coffee pots as well. I've heard of some creative meals made with, in, or on coffee pots, including grilled cheese sandwiches, quesadillas, rice, oatmeal, and even scrambled eggs! If you choose to go this route, though, please use common sense. Not everything can be cooked in a coffee pot, and only water should be run through a coffee pot. Also, please be courteous and thoroughly clean the coffee pot after you use it.
6. Bring your own cooking appliances.
If your hotel allows it, why not bring your own appliances to cook in. I've heard of many people who take slow cookers on vacation with them and make most of their meals in that. As much as I want to save money on food on vacation, though, I wouldn't cook in a slow cooker in a hotel room without checking with the hotel to make sure it's allowed first. Some hotels allow this, while others forbid it due to possible fire hazards. I'm sure that the smells wafting from a slow cooker all day might also be enough to bother neighboring guests.
7. Cook out.
Grilling outdoors at a park is a great way to save money on food on vacation as well! A nice hot grilled steak should be a nice alternative to all of those deli sandwiches and snack foods! A small portable propane grill is an excellent option for this, but many parks also have charcoal grills that are free for the public to use.
Do you have any additional tips to help save money on food on vacation?