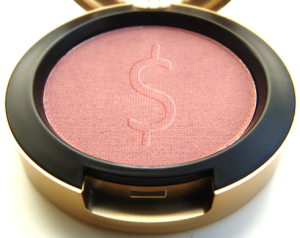 Cheap makeup is always a great find. And by cheap makeup, I don't mean the super low quality off brand makeup you find in the dollar stores. I mean the higher quality brand name makeup.
Finding cheap makeup isn't always easy, but it's definitely possible. You just need to know where to look, how to shop for it, and what not to do.
Here are my do's and dont's for finding and buying cheap makeup.
Don't Pay Full Price
Everything goes on sale, and that includes makeup. Even the pricier brands of makeup can actually turn into pretty cheap makeup with the right sale. Keep an eye on sales in your favorite stores that carry your favorite makeup brands.
Do Use Coupons
Using coupons for makeup can score you some super cheap makeup. In some cases, you might even be able to score some free makeup! The best way to snag cheap makeup with coupons is by matching coupons with sale prices. You can find coupons in Sunday newspaper inserts, magazines, and on the Internet. Try websites like Coupons.com, Red Plum, and Smartsource.
Don't Be Afraid to Try New Things
At times, you'll find that an item of your favorite brand of makeup is much more expensive than another item of a different brand. This might happen when you find a great coupon and sale match for the other brand. In this case, don't be afraid to try a different brand. Not only will you score some cheap makeup, but you might also find that the new makeup actually works better than your regular makeup.
Do Request Samples
There are tons of makeup samples available just for asking. Request samples of free makeup whenever you find them. You may be able to build up a nice little collection of free makeup samples. These samples also usually come with valuable coupons that can help you score some cheap makeup later on.
Don't Buy "Used" or Open Makeup
If you're looking for cheap makeup, avoid items that have been used or otherwise have a broken safety seal. For instance, I often run into cheap makeup at my local thrift store. Although these are sometimes very expensive brands for next to nothing, I avoid it like the plague. Used or open makeup can pass on bacteria and cause infections, like pink eye.
Do Shop Online
Next to shopping with coupons during a sale, the second best way to find cheap makeup is checking online. On sites like Amazon, you can often find popular brands and types of makeup for much less expensive than in local stores. Another great website for finding cheap makeup is EyesLipsFace.com. When buying makeup online, don't forget to check for coupon codes and other discounts!
What are your tips for finding and buying cheap makeup?