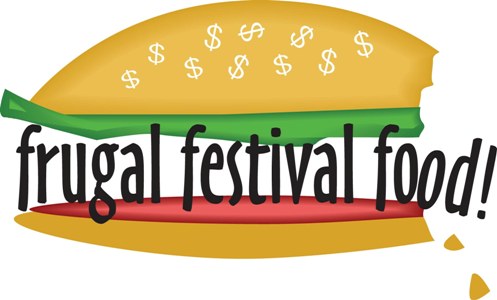 The third annual Frugal Festival Food! sponsored by Albertsons is coming to Los Angeles, CA. Stop by the Canoga Park High School, 6850 Topanga Canyon Blvd in Los Angeles on June 25, 2011 from 11 a.m. to 2 p.m. for a one-day gathering of consumers hungry to save money on groceries, meals out, and home cooking.
Guests will nosh on free tastings from Albertsons, The Stand, Yozen Frogurt, and Libertine, learn how to use a solar oven, enjoy a free swap food, compete in Albertsons's Coupon Challenge to find the best deals, and win Free Raffle prizes from Pyrex, Starbucks, and a $300 Albertsons gift card.  There will also be a free swag bags worth $16 to first 500 guests.
Tickets are $5-$10 and available exclusively through Goldstar. Or you can participate in the Food Swap and get into the rest of the event FREE. Read more about this food swap here.
But five Common Sense with Money readers will win free tickets. Just leave a comment to be entered to win. This giveaway is a very short term one and will be closed tomorrow 6/22 at 11PM EST. So enter now!
Frugal Festival Food! is hosted by BargainBabe.com founder Julia Scott, a former reporter and columnist for the Los Angeles Daily News who organizes the Festival each year to thank her readers. Our Marquee Sponsor is Albertsons.