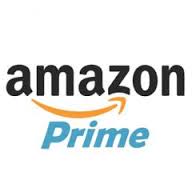 In preparation for Amazon's Prime Day, some of you may have signed up for the free 30-day Amazon Prime trial. Now you're probably left wondering…
Is Amazon Prime worth it??
The answer to the question isn't always cut and dry. The $99 per year price tag is a pretty hefty sum of money to pay up front for something you're not even sure is worth it. Not everyone benefits from Amazon Prime the same way. Answering the question is Amazon Prime worth it is different for everyone, and really depends on your shopping habits and lifestyle.
To figure out whether Amazon Prime is worth it, let's take a look at the benefits of an Amazon Prime membership…
Free 2-Day Shipping
Probably the most popular reason people sign up for Amazon Prime is the free 2-day shipping on Prime eligible items. And there are a lot of them! Products in every category qualify for the free 2-day shipping, including electronics, baby, health and beauty, clothing, and toys just to name a few. Without a Prime membership, you'd have to pay a shipping fee or meet the $35 required free shipping threshold. With Amazon Prime, though, you get free shipping with no minimum order.
This feature is worth it if…
You shop online often and frequently pay shipping or add items you don't need to your order to meet the free shipping thresholds.
You want to shop online more and save gas driving to the store.
You want to take advantage of the many amazing Amazon deals without having to pay extra shipping.
Prime Instant Video
With Amazon Prime, you'll also have access to Prime Instant Video, a streaming service for movies and videos. This service requires no extra charge, and you can watch unlimited TV shows and movies on your TV, laptop, tablet, Fire TV, Kindle, or other devices.
This feature is worth it if…
You're a Netflix subscriber and you want access to more recent movies.
You want to save money time, and late fees on video rentals.
You're considering cutting out cable.
Prime Music
With Amazon Prime you can also get unlimited music streaming. This includes ad-free access to millions of songs and hundreds of custom playlists.
This feature is worth it if…
You're a music lover.
You spend too much money on a music streaming service now.
You love listening to old favorites as well as discovering new artists.
Prime Photos
The Amazon Cloud Drive allows you to store as many photos as you want. You can access them pretty much anywhere at any time, as long as you're connected to the Internet.
This feature is worth it if…
You have tons of photos you need to store.
You want to be able to access your memories any time you need.
You pay too much for photo storage now.
Free Kindle eBooks
Are you a book lover? Amazon Prime gives you access to thousand's of Kindle eBooks from the Kindle Owner's Lending Library. You can borrow one ebook each month with no due date.
This feature is worth it if…
You want access to more free ebooks.
You love reading bestsellers and other books by popular authors.
You want to cut down on trips to the library.
So there's the skinny on the benefits of Amazon Prime. Now it's up to you to decide if Amazon Prime is worth the $99 per year.
What do you think? Is Amazon Prime worth it?