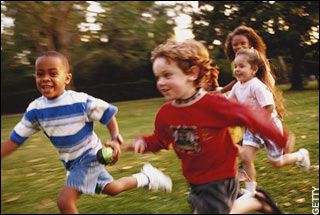 Now that summer is almost here, parents and their children are now free to spend more time outside, but with money always being an issue, what will people do outside? Having fun in the great outdoors does not have to cost you any money if you plan it right, and here are some ideas that will enable you to enjoy the outdoors for free.
#1. A night of camping under the stars.
You have a great big backyard, and now is the time to really use it. With a small tent, some sleeping bags, and flashlights, you and your kids can pick a nice spot to camp out in.
#2. Have an outdoor tea party with your daughter.
You have some free time, and now it is time to truly enjoy it with your daughter. Every little girl has a tea party set, and what better way to put it to good use then to have an outdoor tea party? Pick a nice spot under a tree, and you and your daughter will have a special afternoon she will always remember.
#3. Play cars with your son outside.
For your little boy, the best way to have fun outside is to pick a nice shady spot under a tree and have fun with the toys he likes best like his little cars. With cars, you can create a track that you and your son can use with the cars, and it is something you both can have a lot of fun with.
#4. Reading to your children outside.
You can your children can set up an umbrella outside and bring the books you all love to read. You and your kids can relax outside, and there is something special and magical about being in nature enjoying a book with those that you love.
#5. Play a game of Hide and Seek.
Every kid has played Hide and Seek at some point in their lives. As an adult, you have played it too, but it has probably been a very long time since you have done it. Now is the time for you to play with your kids, and playing Hide and Seek can be a really fun way to spend an afternoon.
#6.  Collect flowers and leaves.
There is no better time for you and your kids to go for a walk outside, and with construction paper and glue, you and your kids can gather things like flowers and leaves, then paste them in a book that you can keep forever.
#7.  Ride bikes or scooters outside.
If you have a bike, this is the perfect chance for you and your kids to ride together. You can make a day of it, ride out to a place you all can enjoy together like a nice pond where you can go swimming or even fishing. It will be a great time for you to bond with your kids, and it will be a day that you all will always remember as a fun time and a memory from their childhood that they will always treasure.