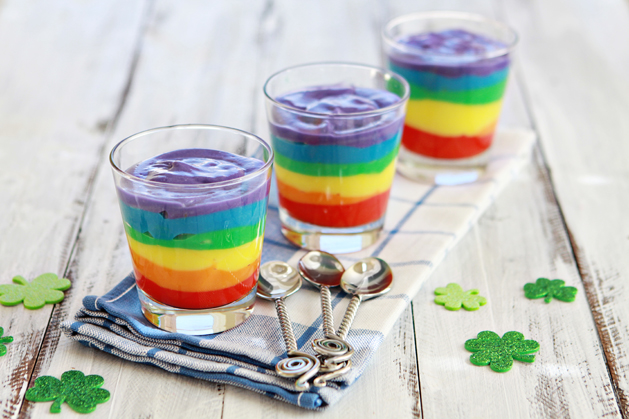 If you celebrate St. Patricks Day here are three fun food projects you may want to consider doing:
Rainbow Pancakes: The added clouds make these awesome!
Rainbow Pudding: Whipped up from scratch but you can just start with some boxed Vanilla pudding.
Rainbow Cake: from boxed cake mix.
We don't celebrate St PAtricks Day but those Rainbow waffles look fun!
Photo Credit: Craftzine.com