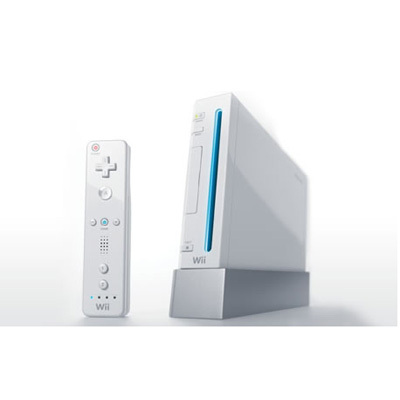 It's the end of the year and I am in a partying mood. I am throwing my biggest giveaway yet and I hope you will help me party the end of the year away by entering to win this big prize. Plus also help me grow my site by sharing about this giveaway and this blog with your Twitter followers and Facebook Friends.
In this giveaway sponsored by me, I am giving away one Wii Console system PLUS a $50 Amazon Gift card so the winner can buy the Wii Game of his or her choice. I am giving one of you the chance to host your own New Years Wii Party. All you need to do is put together the guest list, I provide the entertainment.
Entering this giveaway is easy and you can do it in of one three ways. Choose the best option for you but please only enter once. Also make sure to enter right away as this giveaway ends on December 24th, 2009 at 7Pm CST. Choose one method of entry below:
Good Luck!