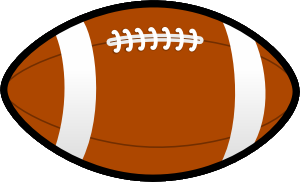 Whaaat?? You're not watching the Super Bowl tonight?
That's okay. I'm not either. To tell you the truth, football just sort of bores me. To tears. I can't even watch it for the commercials, since those bore me too.
I'm certainly in the minority, though. It's one of the biggest sporting events of the year, and millions of people watch it every year. So many people watch it, in fact, that it can be difficult to find anyone to get together with if you're looking for something to do instead of watching the Super Bowl.
I say embrace this time to yourself! Here's a list of things to do instead of watching the Super Bowl tonight.
1. Start a Blog
Instead of watching the Super Bowl, you could take a break from reading other blogs and start your own. Writing is a great way to relieve stress, and a blog is a great way to share your life with other family members. If your blog gets big enough, you might also be able to make a little money through advertising in the future.
2. Plan Your Next Getaway
If you're craving a vacation, why not plan your next one instead of watching the Super Bowl. You can either plan a real vacation or a dream vacation that you could take if time and money were no object. While you're at it, request some free brochures from some of your dream destinations.
3. Go to a Movie
With everyone else at home watching the Super Bowl, there's a good chance that the movie theaters are pretty much empty right now. Don't feel weird about going to a movie by yourself either; you can enjoy your movie in peace, without having to share your popcorn or worry about taking the little ones to the bathroom a hundred times. As an added bonus, many theaters also discount their admission prices on Sundays.
4. Do Your Taxes
Okay, doing your taxes isn't exactly fun, but if you get it out of the way early, you won't feel pressured when April rolls around. It'll also be nice to get that refund earlier than usual too! There are tons of websites where you can do your taxes for free, including TurboTax and H&R Block.
5. Organize Your Coupons
If you still have trouble finding coupons when you need them, maybe it's time to organize your coupons. Once they're organized, you can save time and even more money by finding coupons quickly and using them before they expire.
6. Plan for Valentine's Day
The upcoming holiday is now less than two weeks away. If you still have no idea what to do for your sweetie, plan your Valentine's Day instead of watching the Super Bowl. Check out our fun and frugal Valentine's Day ideas for some inspiration.
7. Plan Your Garden
If you're a gardener or want to start a garden, start making plans for the upcoming season instead of watching the Super Bowl. When you plan your garden, you'll need to figure out what you'll be planting, as well as where you'll be planting it. You could also draw out a garden plan.
8. Upgrade Your Kitchen
While you probably can't remodel your whole kitchen instead of watching the Super Bowl, it sure can be fun to dream! However, you might be able to start and even finish some cheap and quick kitchen upgrades.
For those of you who aren't watching, what are you doing instead of watching the Super Bowl?